Rosenberg Farm and Cottage
Welcome to Rosenberg Farm situated in a peaceful surrounding on the countryside between the two cities Sala and Enköping and only one hour away from Stockholm. On the farm there are two cottages that you can rent, a large pool area, a spacious child friendly garden and a stable with horses.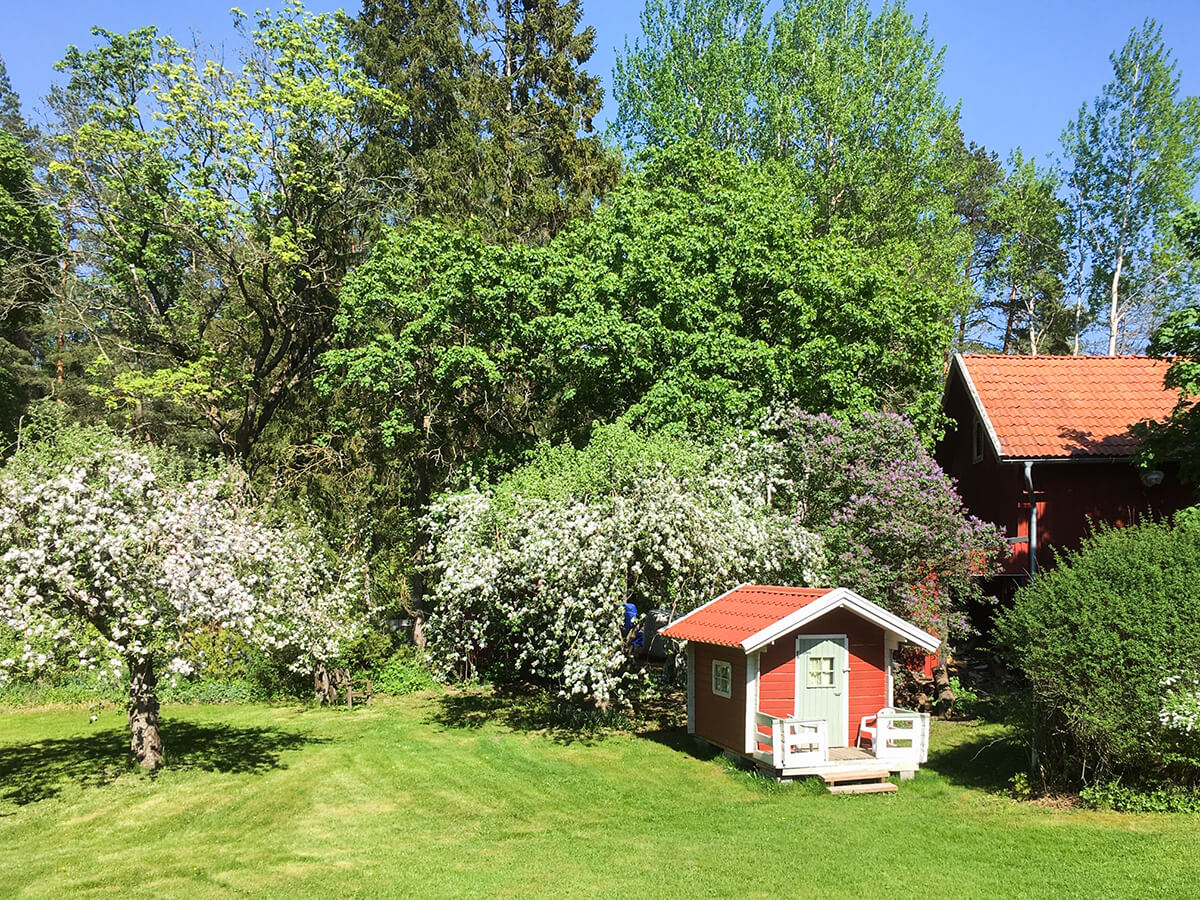 A large child friendly garden with apple trees, swings, a trampoline, a sand cast and a play house for the kids. You can also borrow outdoor games like crocket, badminton and dart. Enjoy the peacefulness among the flowers in the garden, and listen to the birds. Or maybe take a walk in the forest close by the garden.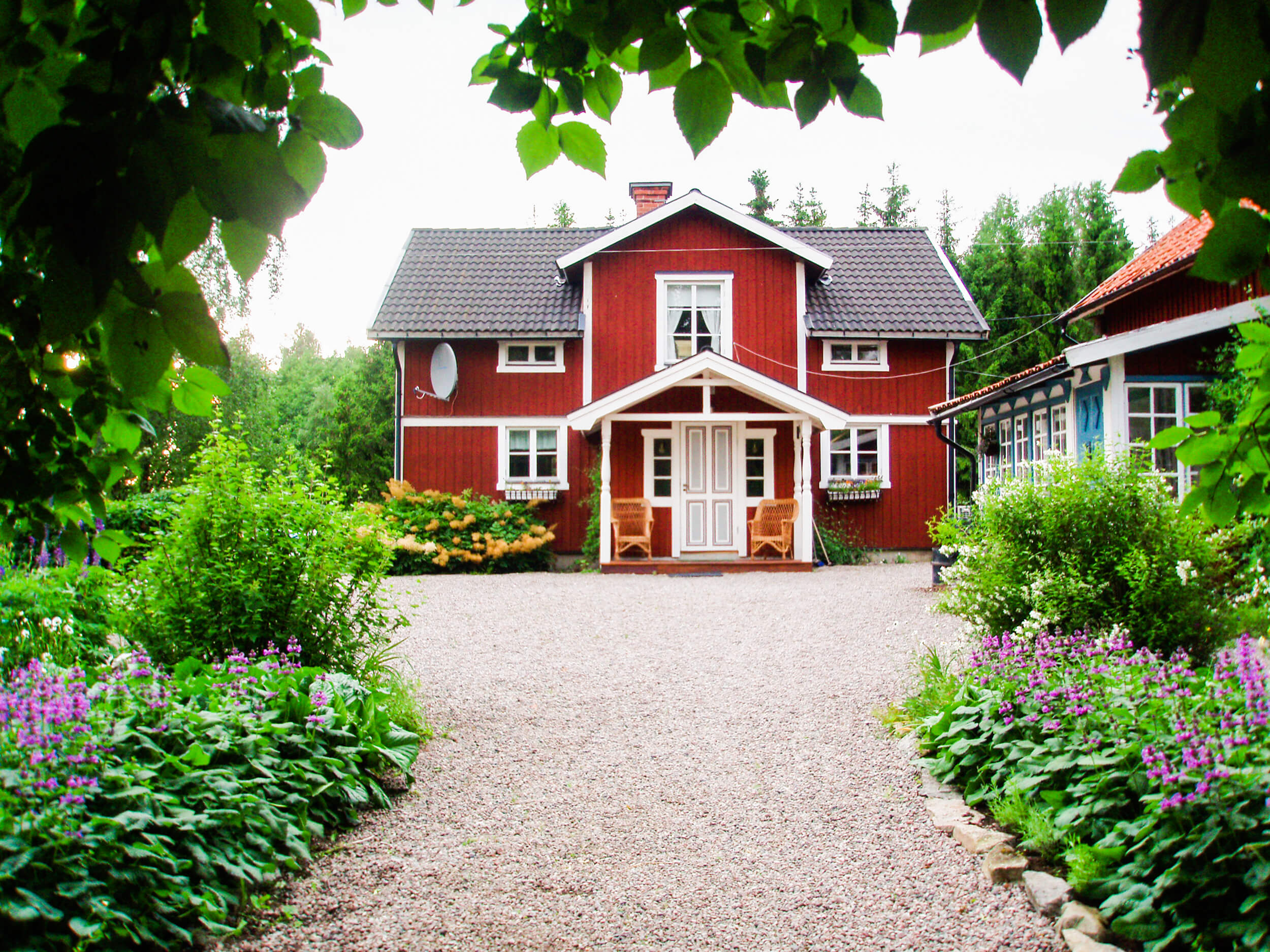 The main building where the host and hostess live. There is a parking area outside the garden gate or down by the stables.
We have a big pool and a large sun deck, with furniture. The pool is open during the summer season or more depending on the weather. There is a spacious sundeck to your disposal by the pool. The sundeck has sun beds and outdoor furnitures. Both adult and children can swim and enjoy the pool. The large outdoor pool is 135 cm deep and covered by greenery.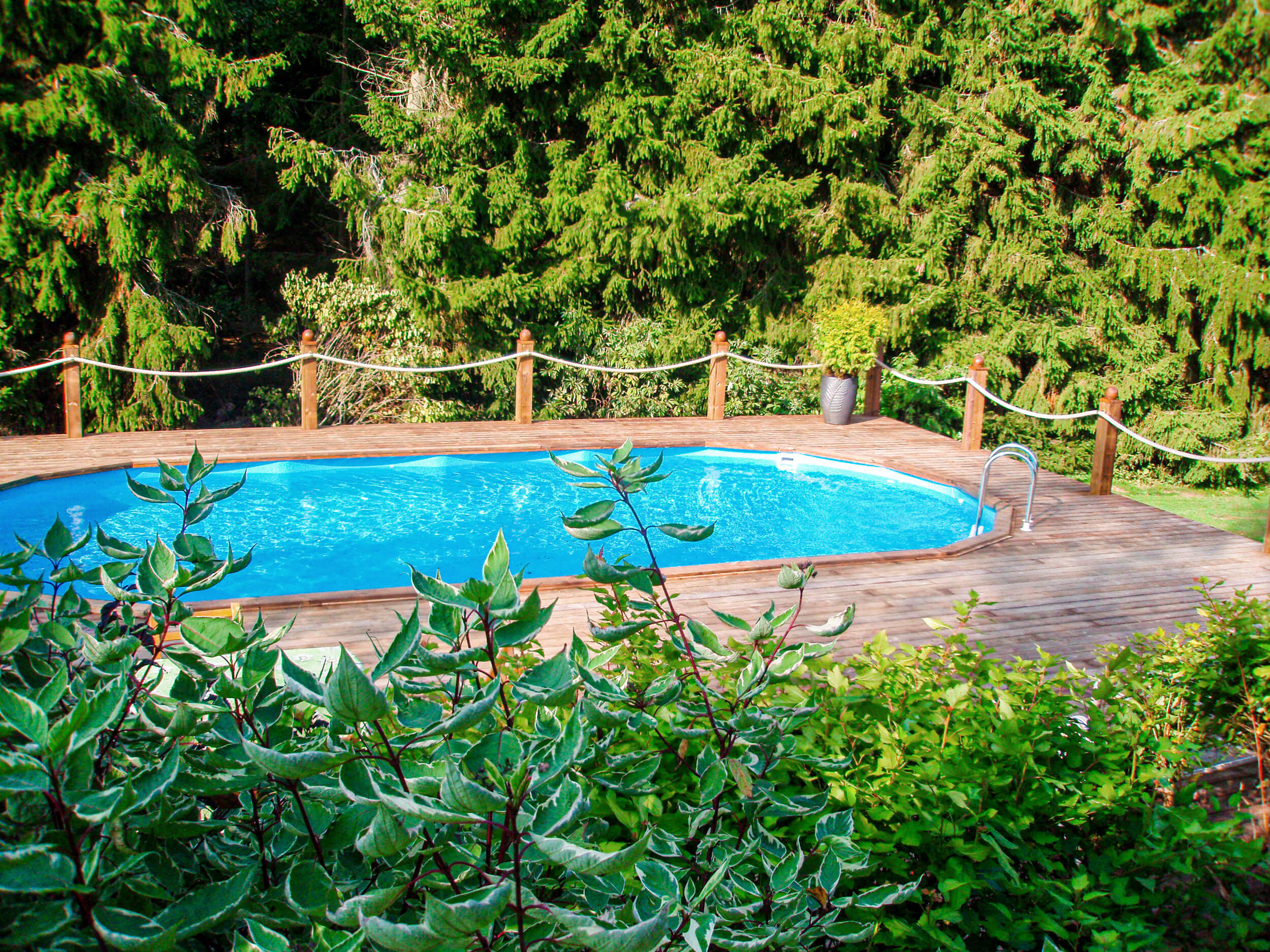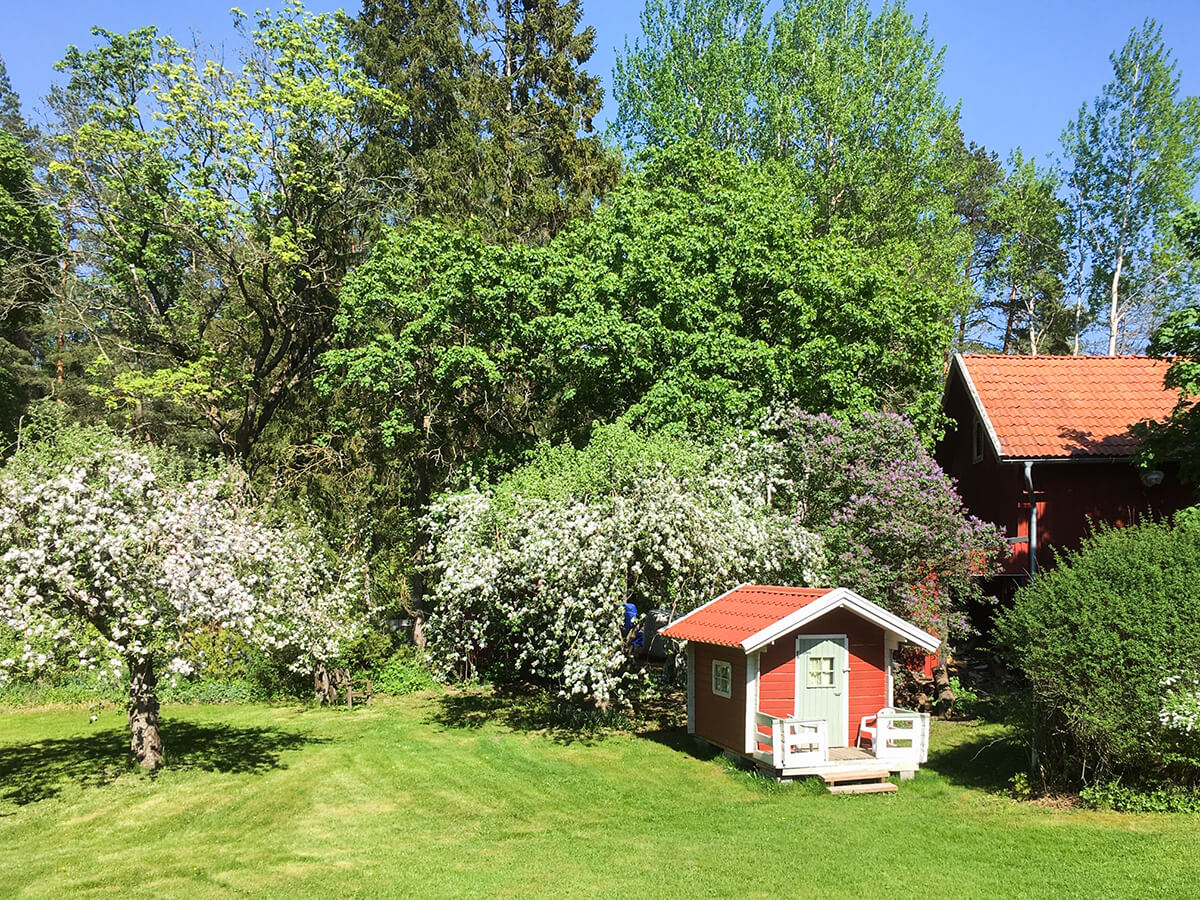 There are swings, a trampoline, a sandbox and a playhouse for the children. There are also games for the garden available, such as Badminton, Croquet and Dart.
On Rosenberg Farm & Cottage you are warmly welcomed by the fantastic environment with forests and meadow. In the stable you will find our horses. You are welcome to make a closer acquaintance with them. We can´t offer any horseback riding, but you may participate in any of the tasks around the horses. You may also meet our cats.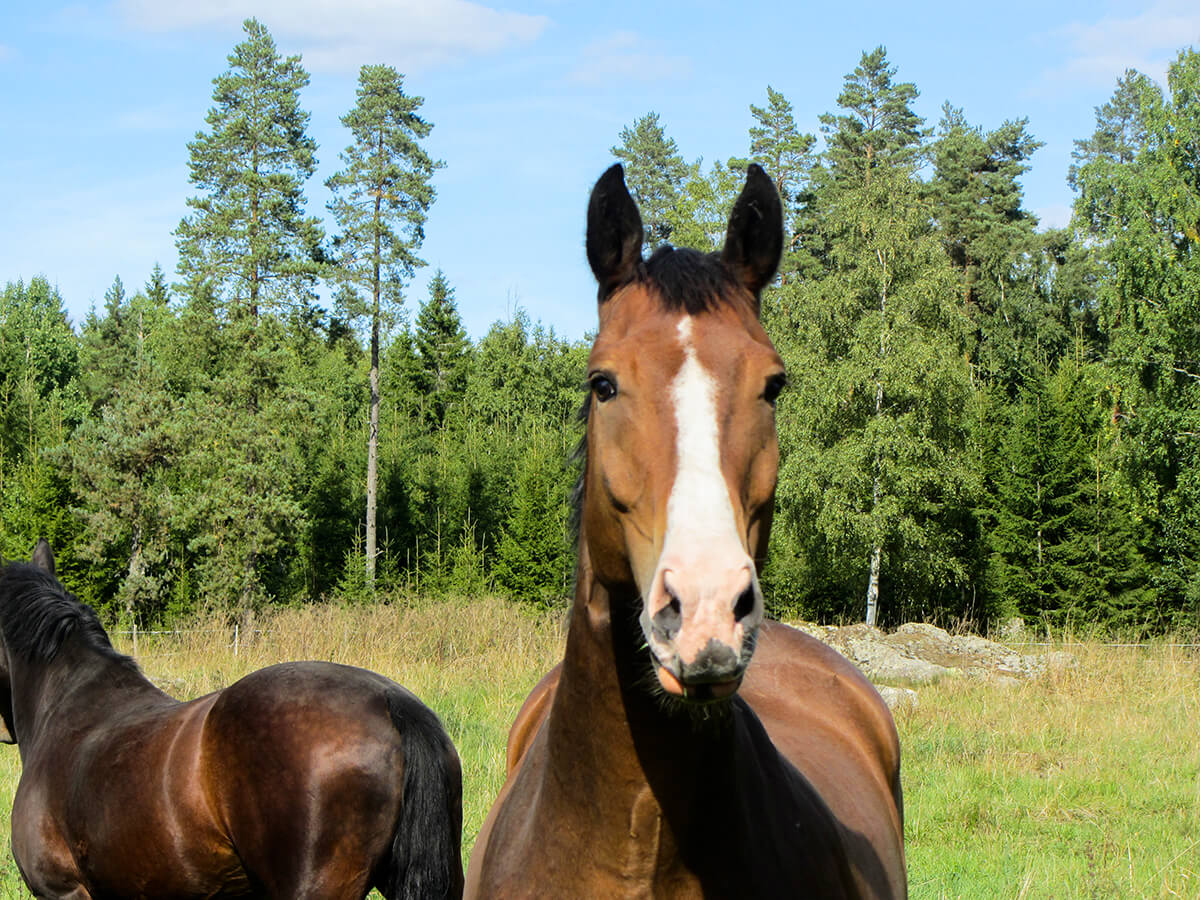 When the pool is closed you can rent the hot tub. How about a relaxing moment in a nice hot bubble bath with families and friends.
The spa bath has room for up to 7 persons. When booking the bubble pool you will get a bath robe and slippers for lone. No one else can book the spa during your booked time.
Prices
Up to 4 persons 400 SEK.
5-7 persons 500 SEK.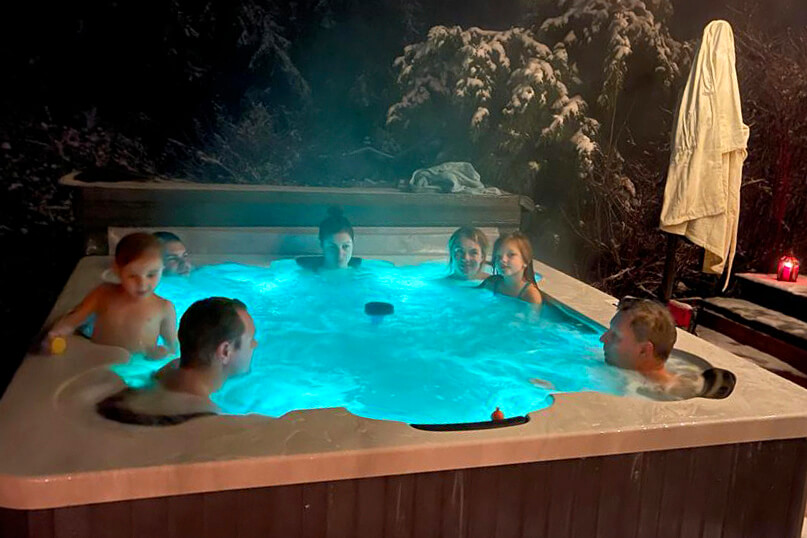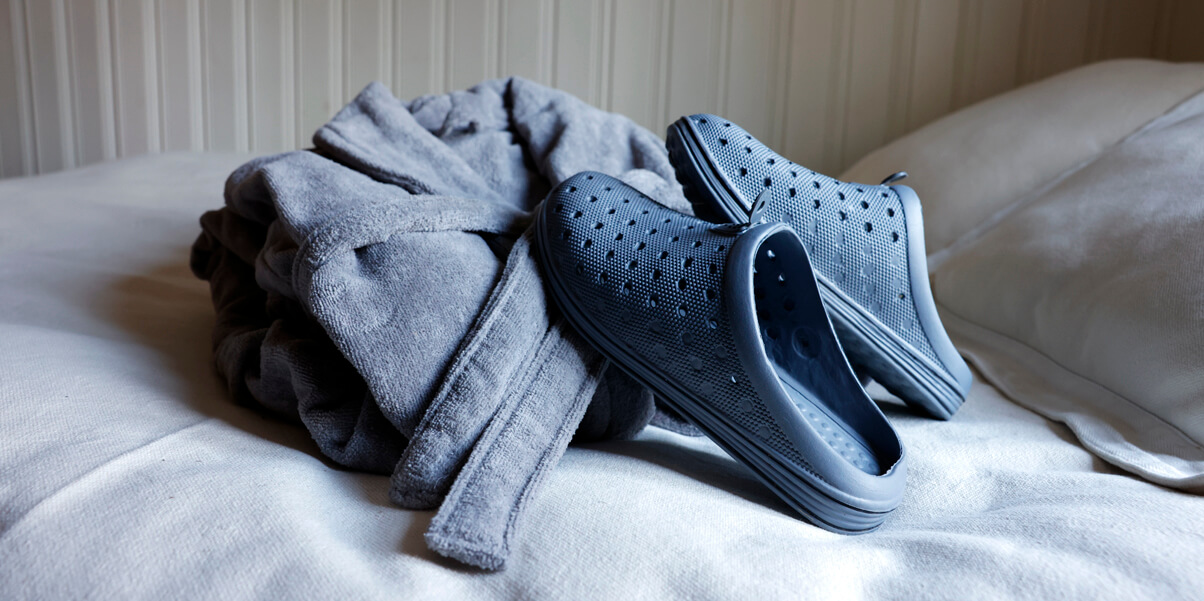 You can experience the peaceful and quiet nature in our surroundings, or some exciting activities in the area.
Rosenberg Farm & Cottage is situated 15 km from Sala in Västmanland.